About TTT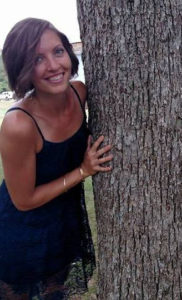 I Started TTT in 2004 after learning that my husband and I were expecting a child. My mother raised me on consignment sales, so I knew I could provide fashionable clothes at frugal prices for our daughter if I started a sale of my own. I had no idea that TTT would turn into what it is today.  We started with 18 Sellers at our first sale and grew rapidly to over 1,000 Sellers at our Conyers location.
In the early years of TTT, I was transitioning from Jewelry sales to working midnights at Delta Airlines.  I was running the sales, juggling a baby, and having a husband who was working 70+ hours a week; it was a very busy time in our lives.  The sales were originally held in Olde Town Conyers with the help of Teri Stanley, then moved to a building off Iris Drive with the help of my sister-in-law, and eventually a warehouse off Wheat Street in Covington, GA.
In the Fall of 2008, TTT was moved to the GA International Horse Park to appropriately house our growing events.  In 2011, my husband and I opened our 2nd location at The GA National Fairgrounds in Perry, GA.  The Perry events have now grown into the 40,000 sq.ft. McGill building.  Every season I hear heartwarming stories of other mothers who can provide for their children by shopping at TTT.  What was once created to help my family, has in turn helped thousands of other families each year.  Because TTT is our livelihood, we spend every day improving and growing our business. Our goal is to provide our customers with quality items at prices worth bragging about, while maximizing our Consignor's sales.
– Laura Johns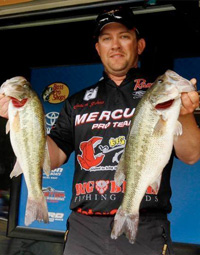 Clabion Johns
AKA Clay, wears many hats too.  He is Laura's husband, business partner, a father, and a professional Bass Angler.  Starting his career in Pre-Med, and changing to an extensive background in sales and management, Clay decided that he could offer his expertise in sales and marketing to TTT.  He had recently started a business of his own in Competitive Bass Fishing with Laura helping him run that business.  Working their "day jobs", TTT at night in the off seasons, and Clay's business on the weekends, granted Clay the opportunity to eventually leave his sales job and focus exclusively on TTT and fishing.  His career as an angler has recently reached the title of "Professional" Bass Angler and he continues to pursue higher levels of that career.  Clay is in charge of a variety of tasks at TTT; setting up tables, equipment and racks, the computers, running the welcome table during drop off, and managing the financial aspects of TTT.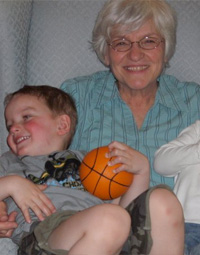 Joan Coppinger
Laura's mother, who raised her on all things consignment from a very early age, is also TTT's Volunteer Coordinator for the Conyer's Location.  She loves to volunteer her time to TTT because consignment sales and yard sales have always been a big part of her life.  She also loves shopping at TTT for her 7 grandkids.  Joan keeps herself busy in the off season by helping with TTT's administrative work.  Laura's parents have also earned the titles Best Nana & Papa EVER, for watching their granddaughter and "grand-dog" a cumulative 3-4 months out of the year.  During that time, Laura and Clay are advertising or operating TTT sales between both locations.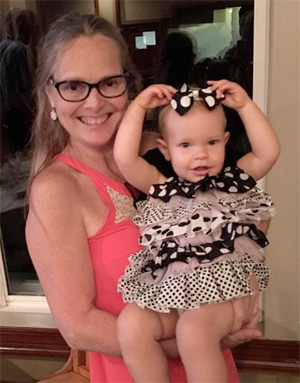 Sherry Cox
Sherry earns the title of the most experienced TTT seller and Laura's "Right Hand". She has sold with TTT since before their tags were computerized! Her passion for finding a good bargain and providing for her 2 youngest girls at Consignment Sales has evolved into providing for…or spoiling her growing number of adorable grandchildren.  With her girls now grown, they too participate and volunteer at TTT.  Sherry brings 25 years of merchandising experience to TTT from her retired position at Kroger.  She juggles many tasks for TTT including answering phone calls, assisting with emails, advertising, greeting and managing volunteers, training new cashiers and inspectors, merchandising the toy section, and pulling all-nighters with Laura and Clay when needed.  She is extremely detail oriented and is often the one you will see "in charge" of workers at the sales.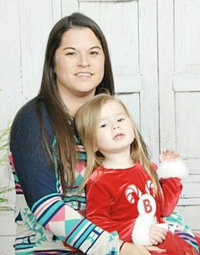 Carla Howell
Carla was introduced to consignment sales by a friend and has been hooked ever since.  As a stay at home mom of 2 children, she enjoys the savings that consignment sales offer her family.  She works side by side each day with Sherry during the sale and some in the off season too.  She helps to train new volunteers, is one of the lead inspectors, cashiers, and helps advertise the events.  Carla always has a smiling face and is happy to help.
The "Crew"
There are many volunteers at TTT that have special duties for TTT. You may not see them every single day, but The Crew has put in many hours each season, making TTT what it is today.  They are the backbone of what makes TTT run and many of them travel to both locations with us.  Although we have MANY MORE regular volunteers that put in extra time for TTT, these volunteers have been known to put their lives on hold and drop everything for TTT on a regular basis. The crew has evolved over the years, as some have children who have outgrown the sale, moved away, or became full time parents.  TTT thanks ALL volunteers past and present for their involvement.
Natasha, Clint, Nicole, Erica, Michael, Claryssa, Meghan, Brittainy, Zach, Kim, Ginny, Katie W, Tina, Danielle and everyone else!